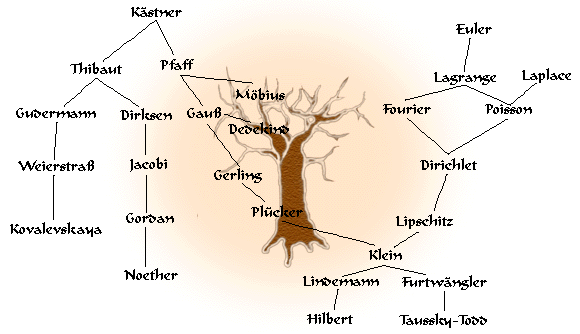 259032 records as of 11 August 2020
View the growth of the genealogy project
News
13 July 2020—Our historical domain name now functions properly, and our nightly updating from the working database to the public database is now set up again. Undoubtedly, there will be some remaining glitches regarding the server migration. Please use the contact form if you identify problems.
2 July 2020—We are in the process of migrating to a cloud server because of a failure of our old server. Pending data submissions were successfully migrated to the new server and will be processed in due course. The genealogy.math.ndsu.nodak.edu domain name does not work for the moment. We anticipate that it will be restored soon, but mathgenealogy.org should be considered the preferred domain name going forward. The data submission/update forms and contact form are now working. Please use the contact form to report any issues you discover.
Announcements are archived on the news page.